What is the need to be aware of cosmetics tube printing?
09-11-2022
Cosmetics use in printing plate is usually copper, because of the copper plate, high resistance to printing plate making method is the same as the ordinary copper zinc plate. Cosmetics hose printing machine is mainly composed of plate cylinder and rubber roller, embossing roller with hose, transport agencies, ink fountain, etc.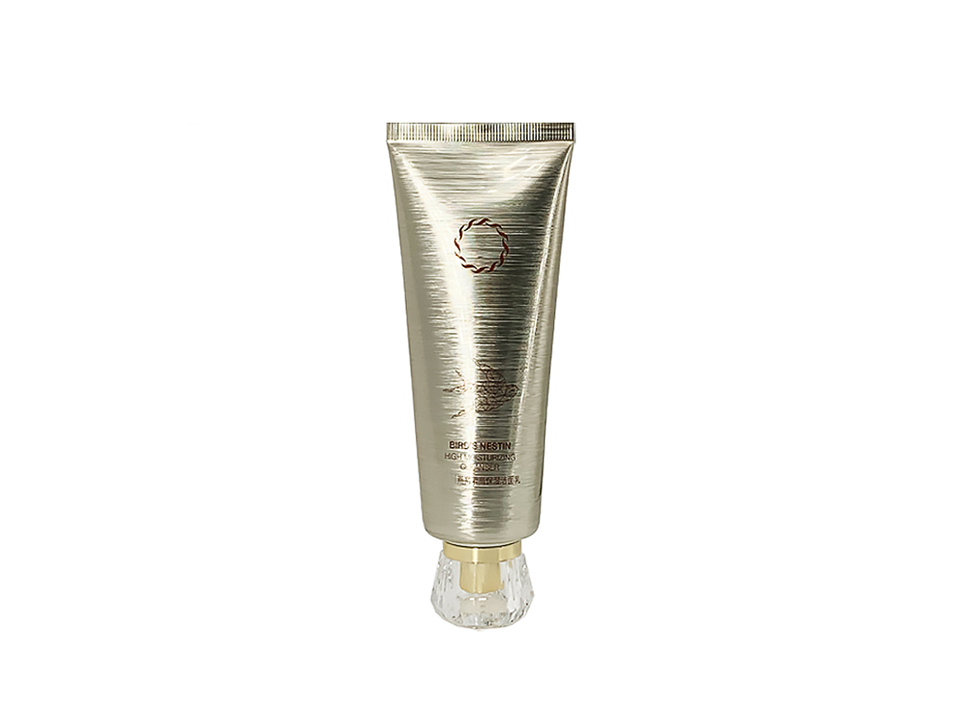 ( 100mL-180ml Aluminum-plastic High-grade Cosmetic Packaging )
For printing, cosmetics hoses as substrates for non-ferrous metal, printing graphic before need a layer of white on the surface of the hose printing ink or other color ink, and then to graphic printing. Print the background color, ink needs rapid drying. After printing to print a few kinds of color only, so before printing graphic, with infrared drying device for drying the initial color first. Graphic overprint is not like traditional printing on paper, but three marks on the plate cylinder, at the same time overprint blanket in the roller (because mark is real, so overprint don't overlap), and then three color ink marks a one-time transfer on the hose to the embossing roll. Embossing roller embossing roll rings to hold the hose, but it does not turn on its own. Only after contact with rubber roller to spin in the same linear velocity and rubber roller. Embossing roller plate diameter and the diameter of the rubber roller is the same, but different operation. Rubber roller rotates, embossing roller printing plate rotate 90 ° complete hose.
Hose rotation once, and rubber cloth roller separation and hose printing overprint come to an end. Then use infrared radiation, the impressions, dry quickly, and increase the impressions of brightness. Hose toothpaste, shoe polish, medical ointment tube are printed.
Metal hose printing ink is not only to heat, light, also to meet the above conditions, because the hose is in use process will be squeezed, twisted, often contact water and moisture. Hose contains different material, ink also must be able to resist erosion of these material.